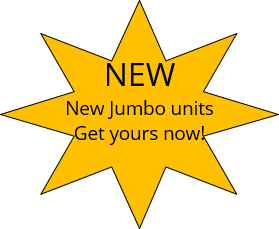 Brand new 15x40 units
with 12 x 14 doors

Great for RV, boat, commercial, or extra large units. Reserve one now!
FREE LOCK
Pay for 6 Months of
self-storage unit and get a
Disc Lock FREE*!
Mention discount code LOCK6 when placing your order.

*Offer is only valid for new rental agreements.
Our storage units of various sizes to fit your storage needs. We offer larger units for boats and campers.

Now offering insurance options. Easy sign up! Call for rates, coverage, and details.
RENTAL TRUCKS
As an authorized Penske Rental Office, we've got you covered! Come see us for that next move.
ACCESS
Access to the self storage units is controlled by your own unique security access gate code for better security at the facility. Our friendly and knowledgeable manager is available during office hours for any questions that arise.
Gate Hours:
6am -10pm Daily